THIS WEEK
Saturday, May 30, 2015

9:00 am – 10:30 am
In Esther: It's Tough Being a Woman, Beth Moore peels back the layers of history to ...
Read More
Sunday, May 31, 2015
UPCOMING DATES
May 30, 9:00 am – 10:30 am
Jul 13 – 17
All Day Event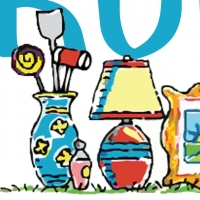 Jul 31 – Aug 1
Time: TBD
All proceeds will go directly to sending a local team on a mission trip. Contact ...
Read More
Must Do's
Register by June 3, 2015 for Kid's Summer Camp!
Our Purpose is...
Loving and Worshiping God,
Loving and Caring for One Another,
Reaching our World for Christ.


Mathew 22:37-40, John 13:35, Acts 2:42-47, Mathew 28:19-20



WORSHIP SERVICE
Sunday Worship Service: 10:30 AM
Children's Church: 10:30 AM
(Ages 2 yrs to 6th grade
)
SUNDAY SCHOOL
Sunday School for all ages: 9:30 AM
Teen's Sunday School: 9:30 AM
Nursery: 9:30 AM & 10:30 AM
(Crib-2 Years)
TUESDAY
Church Prayer with Prayer
Ministry Team: 6:30 PM
Adult Bible Study: 7:00 PM
WEDNESDAY
Path Youth Group Meeting: 7:00 PM
Women's Prayer Group: 7:00 PM
---
Contact Us
Church of the Nazarene
1525 SW Dash Point Road
Federal Way, WA 98023
t. (253) 839-6085
Follow us on facebook
Posted: May 21
"Saul was uttering threats with every breath, eager to destroy the Lord's followers... as he was nearing Damascus on this mission, a brilliant light from heaven suddenly beamed down upon him! He fell to the ground and heard a voice saying to him, Saul, Saul why are you persecuting me? Who are you lord Saul asked. I am Jesus the one you are persecuting! Now get up and go into the city and you will be told what you are to do." Acts 9:1-6 When God speaks to you through His Word, Spirit, friends or circumstances, what is your response?
| | |
| --- | --- |
| | 5 likes |