Browning, Montana
In July 2010 the Path Youth Group went on a 10 day missions trip to Browning, Montana. We partnered with TEAMeffort to minister to the Blackfeet nation in northern Montana.
Ministry took place through service work and relational ministry. Service work included the construction of a children's camp. The youth and adult leaders performed many different construction projects that included digging ditches, wiring electricity, roofing, siding, chopping wood, and help building a wood ramp.
Relational ministry included a vacation bible school that we held at the local middle school. Since the children all get free meals during the summer at the school, it was an opportune place to stage our VBS. We played a variety of games with the kids like soccer, water balloon toss and many other games. We had many different opportunities to share Christ with the kids using the "Missions Ball", a soccer ball with the gospel emblazoned upon it.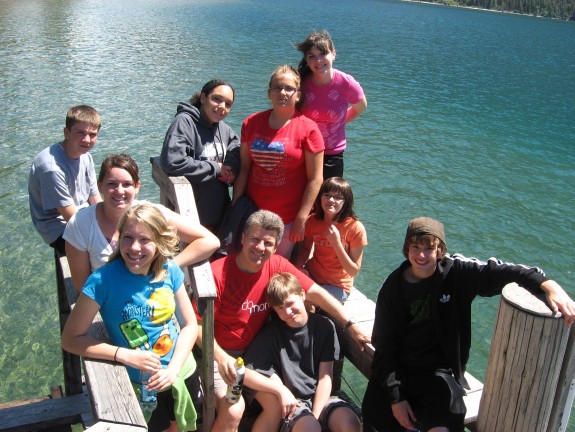 2010 Montana
Date: July 9, 2010 - July 18, 2010
YOUTH TEAM: Lauren Campbell, Leah Edwards, Josh Judd, Kristin Heath, Robert Holeman, Glen Luengen, Natalie Luengen, Andrea Roberts, and Bethany Winslow.
LEADERSHIP TEAM: Pastor Jerry Luengen, Carolyn Luengen, and Sue Heath.
[
back
]